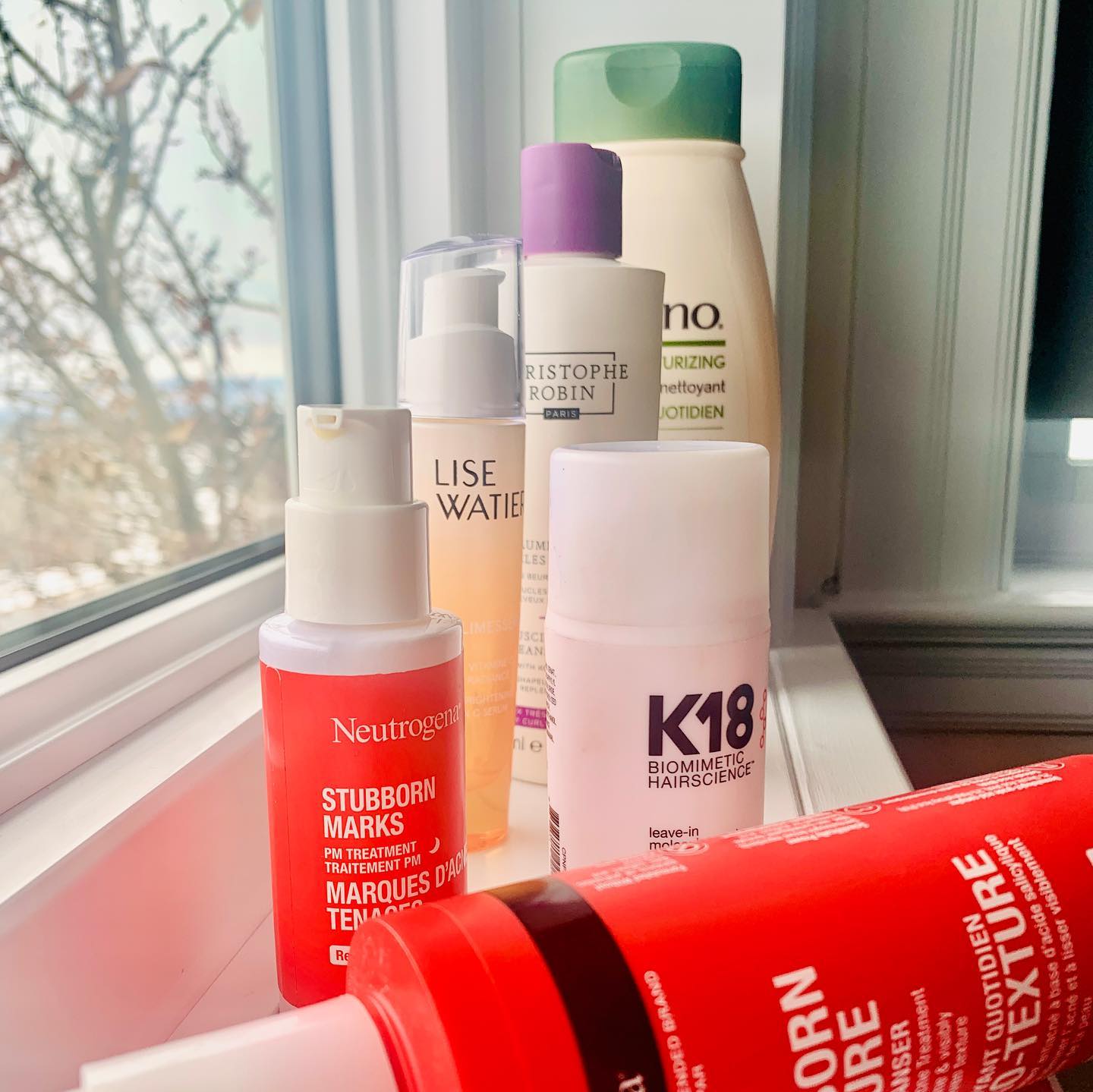 Empties from the past few weeks. I've mentioned all of these in passing, and have reviewed them at some point, but here goes.
Neutrogena Stubborn Marks PM Treatment. I would say that this didn't seem to be overly effective. They said that this had Retinol SA in it which is "highly refined" but there's no mention of how much… The term "stubborn marks" is also vague… when there's a new mark… it seems stubborn because of our own perception, but is that the same as a sunspot that is going to be more persistent?
I did love the Neutrogena Stubborn Texture Cleanser. It's gently foaming so I like that but not stripping.
K18. I don't know why, I gave this another chance. I think I'm going to say that if this is doing anything, I can't tell, so … pass for me. Honestly, I think the best thing for my hair is the @keratinworks treatment because after it I can wash and go instead of blow-drying and maybe that's the best thing.
Christophe Robin Luscious Curl Cleansing Balm – I love this after swimming in the pool because it's kind of like shampoo and conditioner in one. It doesn't foam, and it's not for a deep clean. I only used it twice a week, but I do like it and would repurchase it.
Lise Watier Sublimessence Vitamin C serum – I loved this serum. I did think that it made my skin look more glowy and it was easy to use with my other skincare.
Aveeno Daily Moisturizing Body Wash – again, nice and not too drying. I would use it again, especially in the winter time!