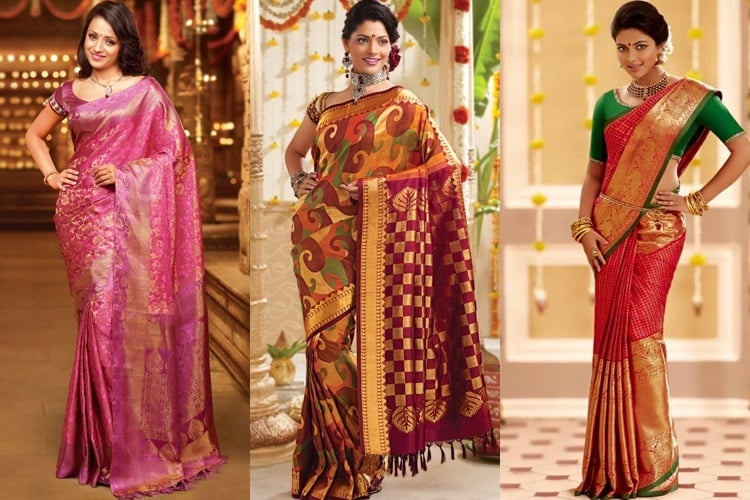 Silk sarees are ethnic masterpieces that encapsulate the traditional vibes with spectacular work and excellent designs. The grace and grandeur that the eccentric traditional silk saree offers is unmatched. It holds a special place in the hearts of women because of the sheer elegance it provides seamlessly. However, if not maintained properly, the beautiful piece of wonder can get ruined or worn out quite easily.
Here are a few tips to maintain the beauty of the ethereal silk sarees for long:
The Basics
It's suggested not to wash silk sarees often. If absolutely necessary, you can give them to reliable dry cleaners or hand wash them using a mild detergent. You must let your silk saree air dry rather than vigorously squeezing or wringing it. For the initial washes, avoid the use of detergent and clean the border and pallu separately.
Silk sarees tend to get frayed if they're stored for a long period of time. Therefore, it's imperative to let your silk sarees breathe every 2-3 months by letting them out and air-drying them. You can then fold them in a different way and store them accordingly.
Store Your Silk Sarees the Right Way
Storing silk sarees the right way is one of the few crucial things that can help the sarees stand the test of time. You must avoid stacking your silk sarees with the other sarees, as the friction can lead to damage. To maintain the lustre of your silk sarees, you can store them in a muslin cloth or saree bags.
Make sure not to store your silk saree in a damp area as it can lead to fungus formation and more. To avoid this, you can place naphthalene balls or silica gels near the sarees.
Hanging the sarees is a good option instead of folding, however, make sure not to use metal hangers as they can react with silk and damage the sarees.
The Know-How of Stain Removal
Doing away with stains is a tedious task and on silk is an even more arduous job. Here are a few tips that can help you get rid of stains with ease:
Blend vinegar and water in equal parts. Do a patch test on an inner area of the silk saree. Wait for a few minutes and check for any damage or discolouration.
If it works, use a sponge, let it soak some of the solution and dab it gently on the stains. Leave it for 5-10 minutes and let the solution work its magic.
Use a baby shampoo or a mild detergent to wash the saree with lukewarm water. Be extremely gentle with the silk saree.
If the vinegar solution fails to perform, then try blending 10 parts water with 1 part dishwashing detergent and follow the same procedure. You can also opt for stain removers available in the market. However, make sure to always test them first.
A Silk saree for women is a prized possession that they hold close to their hearts because of its ethereal beauty. Make sure to keep the beauty intact by following the above-mentioned tips.
Be it a saree, ladies suit salwar or a kurti pant set every piece of Indian ethnic wear is an amalgamation and portrayer of India's rich craftsmanship and cultural heritage that needs to be savoured and taken care of with delicacy and love.